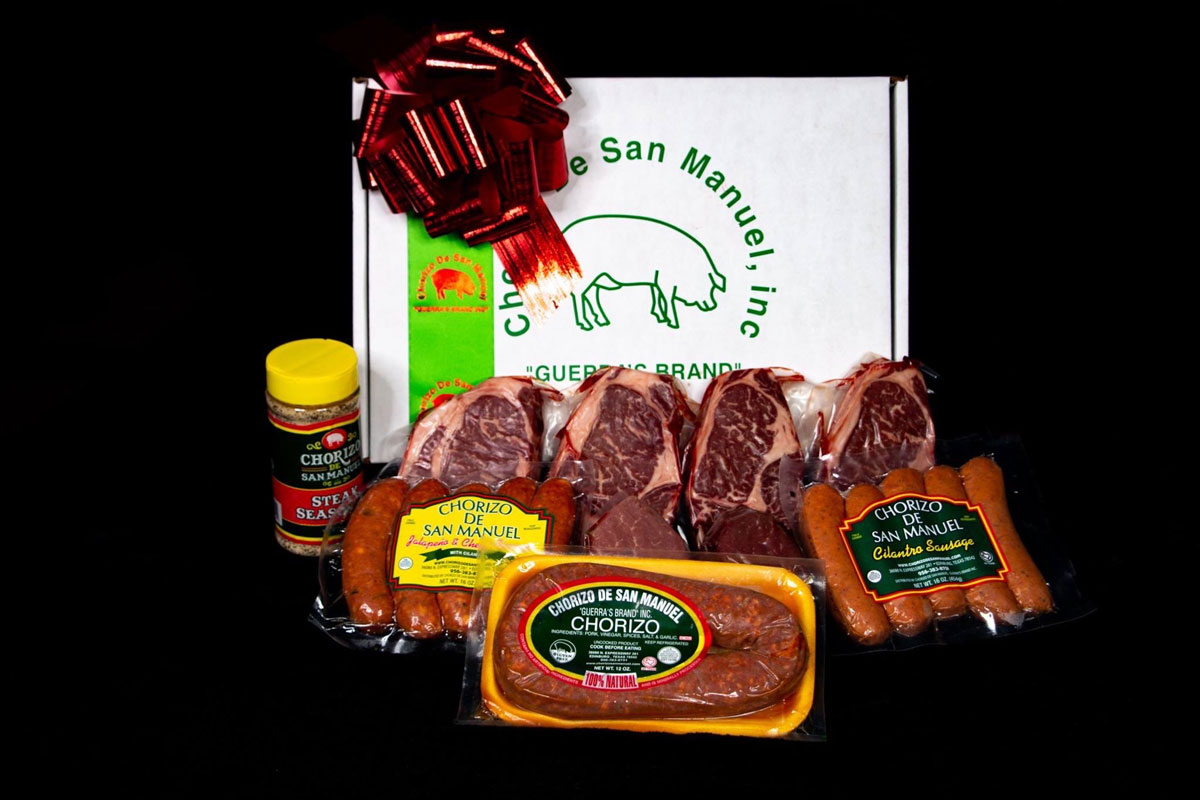 10 Jul

Now is a Great Time for Grilling with Chorizo de San Manuel!

It's summer, our favorite season of the year! Endless sunny days means that each one can be spent on an unforgettable barbeque! So, whether you're cooking with gas or charcoal, celebrate summer by lighting up your grill and cooking some delicious meats from Chorizo de San Manuel!
Steak and BBQ Boxes
At Chorizo de San Manuel, we know that choosing the right meats for a barbeque can be a little daunting. This is why we proudly offer steak and barbeque boxes!
They include:
Our boxes make great gifts for any occasion! We'll even add a bow to any box for local pickup. All you have to do is request the bow when you place your order!

Great Sausage Options
Our cilantro and jalapeno and cheese sausage products are full of flavor and will add that extra zest to any barbeque! Plus, you can find our sausages, chorizo, and seasonings at many local H-E-Bs and Walmarts.   
We Ship Nationwide!
Chorizo de San Manuel knows that many of you out there can't pick up your orders. The great news is that we proudly ship our products nationwide! We always ship our meats frozen and in a Styrofoam cooler with cold packs. Plus, we offer one- and two-day shipping for faster delivery!
Celebrate Summer with a Barbeque
It's time to celebrate the summer season by firing up the pit and throwing some meat on the grill! Get high-quality, delectable meats from Chorizo de San Manuel by placing your online order! Contact us today for more information about our products!